AUGIES Not your father's Starbucks!
COOPER FIREARMS Shoot 'em up!
THEBAN MAPPING PROJECT Like an Egyptian!
THE HORIZONTAL WAY Full right angle!
BEATRIX POTTER Not Harry's mom!
SEAEK Lomo-motion!
TCM That's a wrap!
DANCING DEER Martha Stewart crumbles with envy!
GRAMPA'S PIZZERIA Even Grandma Would Approve!

DOUGHNUT PLANT A hole in one!

TABLE GRAPES Before they were Raisins!

WEBER Tailgaters of the world, unite!

SURFING MUSEUM Big Kahuna!

JOSLYN ART MUSEUM Pretty pictures!

BEHR PAINT Prime(r) Time!

THE NUTTY BIRDWATCHER Feathered friends!

[Home] [Life] [Junk] [Ernst] [Mouse]
---

Outta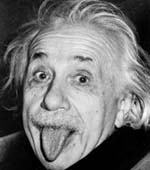 Here!




Web Design © 2004-2017 by Brian Dunaway. All rights reserved.

Content © 2004-2017 by Lisa Davis. All rights reserved.